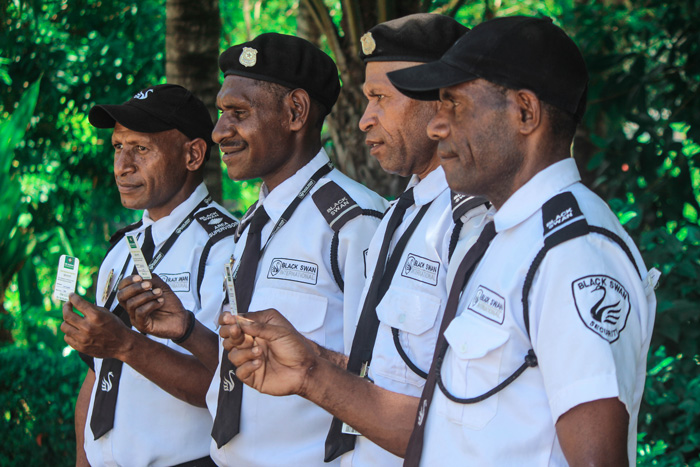 Join our team
Black Swan International provides security and transport services across Papua New Guinea. We recruit skilled and talented people who share our values and commitment to high-quality services.
How to apply
Please read the full position description for the role you are applying for. The position description will outline the required skills and experience, work location, and any other conditions for employment.
Application process
The particular requirements for each job application will be detailed in the position description. For most roles you will need to provide a resume, along with a cover letter.
When submitting your resume and cover letter, it is helpful to demonstrate how you meet the criteria for the role. It is not necessary to include details of your referees on your resume. We will ask candidates to provide this at interview stage.
Shortlisting and interviews
Black Swan recruits employees on the basis of merit. Not all applicants will progress through all stages.
Given the high number of applications received for some roles as well as our commitment to employment practices that are fair, responsive and inclusive, the time for recruitment does vary.
Candidates who are assessed as meeting the requirements for the role but aren't successful in their application may also be offered a place in a 'talent pool' for similar future vacancies.
Current opportunities
All current vacancies can be found on LinkedIn or Contact our team