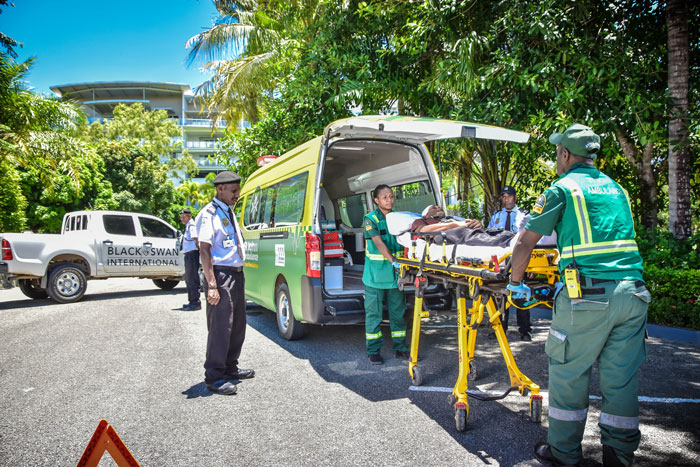 Specialist knowledge and local understanding
Black Swan International offers an extensive range of security services designed to address the requirements of working in a complex operational environment such as Papua New Guinea.
Along with highly-trained personnel, strong management and specialist knowledge, our local experience means we have a unique understanding of the security risks and challenges.
We know that every client and security challenge is unique. So we are able to offer complete end-to-end security services that can adapt to business demands and external influences.
Guard services
VIP escorts
Mobile patrols
Dog handlers
Crowd control service
Travel security
Major events security
Property protection
Asset protection
Cash-in-transit services

Close Personal Protection (CPP)

Emergency response


Armed guards

Control-room operators

VIP secure transport

Emergency response
We offer complete end-to-end security services for businesses operating across PNG.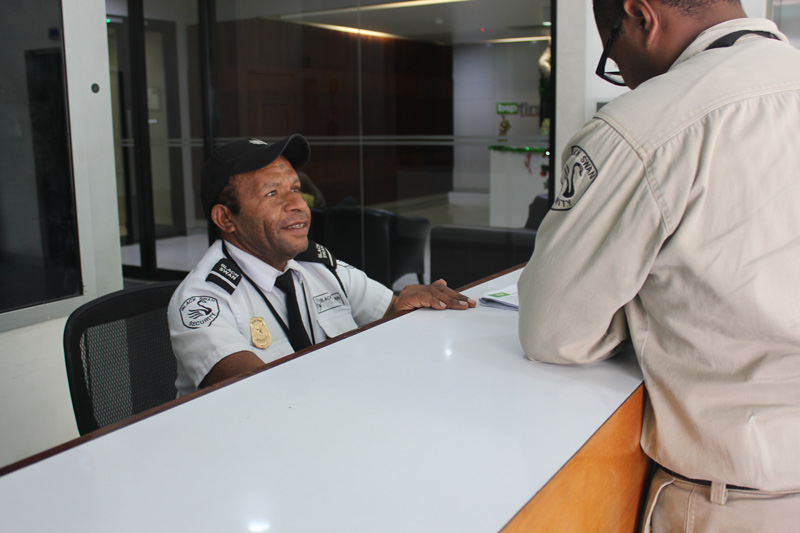 Leading the way in security training
Our commitment to training plays a significant role in ensuring we retain and support our people in delivering the highest possible level of customer service for our clients. Our training is based on insight and vision that demonstrates a new benchmark in customer satisfaction.
It is important to our organisation to continually improve our training packages by adopting international security standards.
Get in touch for a custom quote