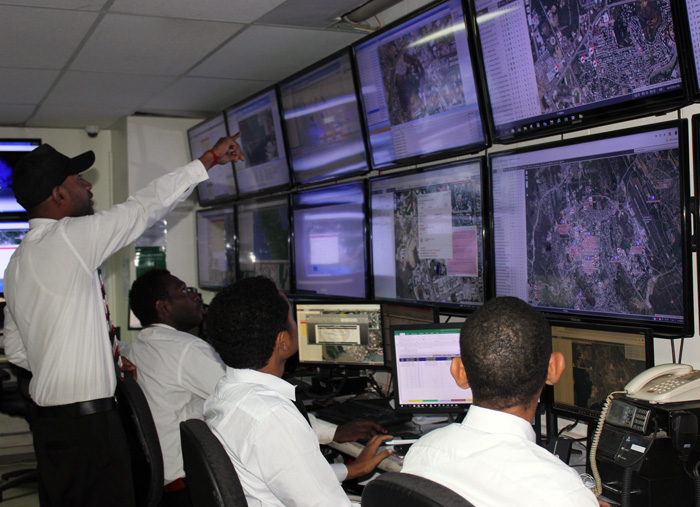 Leading the way in security
Black Swan is a leader in the security and advisory services in Papua New Guinea. Founded in 2011, our approach from the beginning has been to foster partnerships in which we support our clients to proactively address risks inherent in their processes.
PNG is our home, and we appreciate the diversity of conditions across the country and are familiar with the unique risk environments of the communities in which we operate. We provide integrated solutions that are tailored to each client's unique situation, and bring a culture of compliance, accountability and respect to all our operations.
Our Head Office and National Operations Centre (NOC) is in Port Moresby, and we have regional offices in Lae, Madang, Mt. Hagen and Goroka. We have experienced consistent growth and strive for continuous improvement and enhanced coverage. We employ over 2,000 local employees who work with our clients on a range of security, advisory and transport services across all market segments and provinces of PNG.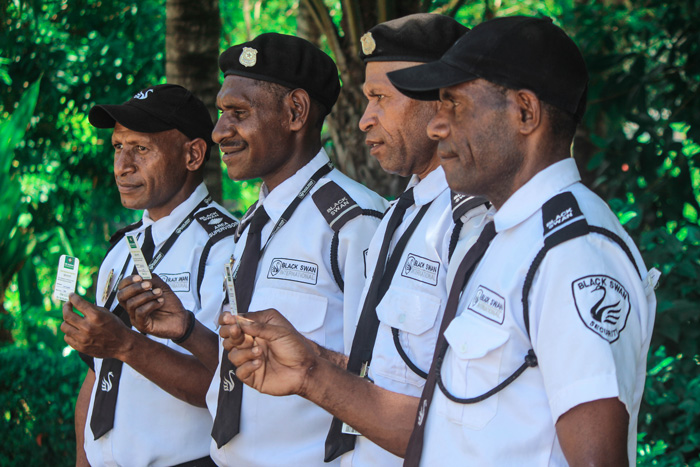 What matters to you, matters to us
Our work emphasises the value of local knowledge and we credit much of our success to our capacity to build successful partnerships with local government and communities.
We are committed to ensuring the health, safety and wellbeing of everyone we work with, wherever we operate. We pursue a policy of zero-harm for people and the environment through best practice in Quality, Workplace Health & Safety and Environmental (QWHSE) Management, which is certified to the following standards:
ISO 14001:2015 Environmental management System
ISO 9001:2015 Quality Management System
AS/NZS ISO 45001:2018 Occupational Health & Safety Management System
Black Swan International and all other entities under the Sentinel Group of companies operate under these management systems and are audited to ensure compliance.
We have adopted a quality and risk management approach to our operations and aim to develop a positive workplace culture, by consulting and communicating with our people regarding workplace matters, providing appropriate training to support our people to carry out their role in a safe and productive manner.