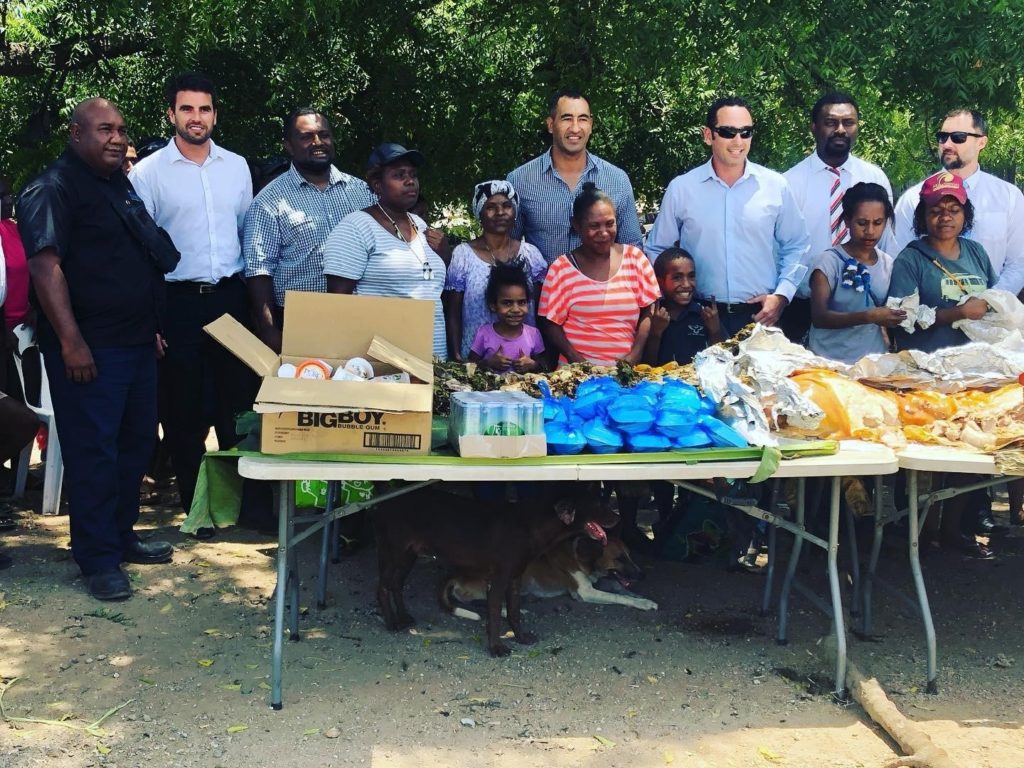 The 17th of December 2019 saw a Christmas Mumu organised between the community of 6 mile and Black Swan International. The day was a great success with the community contributing freshly cooked vegetables and BSI contributing roasted meats for the event. This community engagement initiative was about fostering the Christmas spirit with our neighbours and ensuring that we continue to actively support our people and the communities we operate in.
Black Swan International's General Manager, Brent Thomson was extremely happy with the festivities and thought it was a great step forward for BSI and the 6-mile community relationship.
Black Swan is a leading security, risk management and corporate advisory provider in PNG. With over 2,500 employees we focus on delivering local solutions with world class standards.